Yesterday I had the chance to meet Soraya Araújo Ferreira Alcântara, director and founder of Arte Miúda , a music school for children in Diamantina. This was followed by another meeting with the conductor and founder of JK Jazz Band, Claudivan Souza e Silva (which I'll write about in another post following this!).
From working with the Youth Orchestra and the Brass Band for my compositions, both comprising of young musicians in the ages of 11-20, it seemed to me that there is such a diverse range of musical activities taken by young musicians in Diamantina, and therefore this meeting with Soraya was a chance for me to find out where the root of these musical talents come from.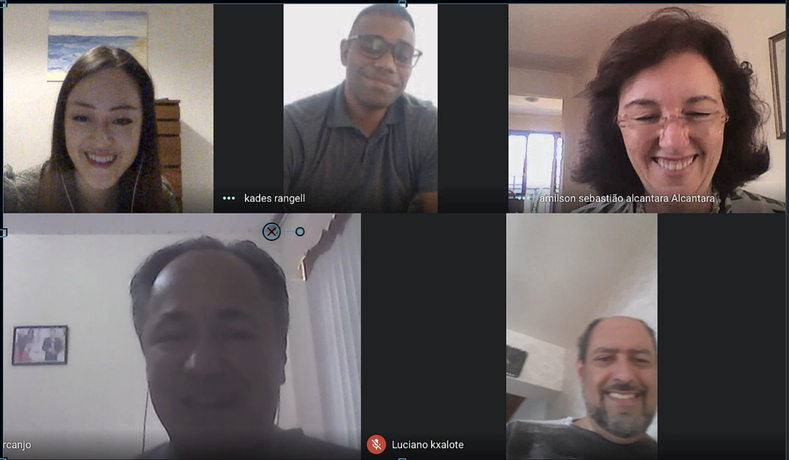 Arte Miúda was the first school in Diamantina dedicated to music, dance and drama, and it was founded by Soraya 33 years ago. Ever since its foundation, not only has it provided musical training accessible for any children interested in music (half of the tuitions are offered for free), it has trained many of the musicians now actively playing in the Youth Orchestra and pursuing a musical pathway. 
With a wide range of musical genres in Diamantina, I wondered if there was any method of teaching – perhaps it is the aural training which enables these musicians to be versatile across different genres?
To this question, Soraya said that there is indeed a special method of teaching which Soraya has developed over the years. This consists of illustrations instead of musical notes, and children learn notes by associating them to certain objects. (e.g. the note G or Sol is represented by the Sun, as 'Sol' is also 'Sun' in Portuguese). Now, some children even begin at a tender age of 2, before they can speak or read! 
The recorder and singing are two primary instrument lessons which children take up before going on to other instruments. Therefore, the aural and musicianship foundations are already there when they choose their primary instrument. 
Another unique aspect of this school is its regular performances, called 'Sarau', which is an event enabling children to perform music, dance and plays. As this has been part of the annual 'musical weekends' in Diamantina (these are the weekends in which the Vesperata is held), children perform to substantial number of audiences and tourists throughout the year. This, to me, is a remarkable tradition which symbolises Diamantina as a town that truly supports and nurtures young talent. As young children are regularly offered the experience of performing to the public (and even to tourists coming from all over the world), they are able to gain the musicianship and performing skills which have an all-round impact on their growth. 
As this meeting was fairly short, Soraya offered to join another meeting with local musicians next week. I look forward to carrying on this conversation!