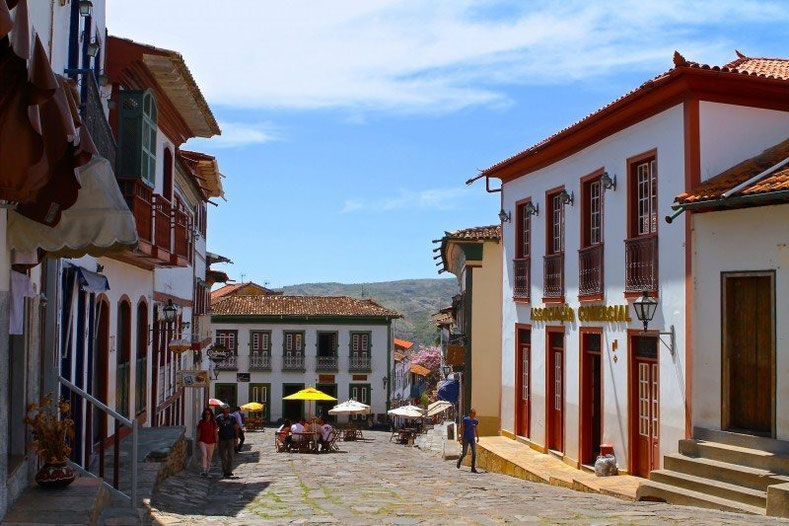 Today I had the honour of meeting the Diamantina music expert Wander Conceição. Wander is a musician, researcher and co-author of a book La Mezza Notte - O Lugar Social do Músico Diamantinense e as Origens da Vesperata (La Mezza Notte - The Social Place of the Musicians from Diamantina and the Origins of the Vesperata).
Here is Wander performing Antônio Carlos Jobim's 'Águas de Março' ('Waters of March' – or 「三月の雨」popularly known in Japan!). It is also wonderful to see here the Diamantina Youth Orchestra and conductor Reginaldo Cruz (who I am also working with for our performance next month). 
Wander has also developed research on the life of João Gilberto (1931-2019), one of the most important figures in the development of Bossa Nova. João Gilberto lived in Diamantina from 1955 to 1957, and it was during this time that he concentrated on developing his own style, which was to become a pioneering part of the Bossa Nova movement. But before going into this topic, Wander took me through some historical background of how music had developed in Diamantina and its wider influence. 
It was fascinating to learn about Wander's research which explores the significant role Diamantina played in the development of music in Brazil, starting from the 18th Century. Wander explained that it was predominantly the needs of the church which stimulated the development of music in the state of Minas Gerais during the Baroque period. The composer Lobo de Mesquita (1746 – 1805) was a key figure in Diamantina during this period. 
As seen in the colonial architecture around Diamantina (the town is a UNESCO World Heritage Site), music was also imported from Europe. Through listening to Wander's explanations, I noted that the historical role of Baroque music in Diamantina is significant as it eventually disseminated to Rio de Janeiro in the 19th Century. There were lots of historical background to cover before getting to the 20th Century music, so we didn't get to Bossa Nova quite yet! Therefore Wander kindly offered to continue this conversation to another session next week.
On that note, I'm going to listen again to this performance of Salve Regina by Lobo de Mesquita, from the Early Music Festival in Diamantina. Still lots of material by Lobo de Mesquita to be explored...